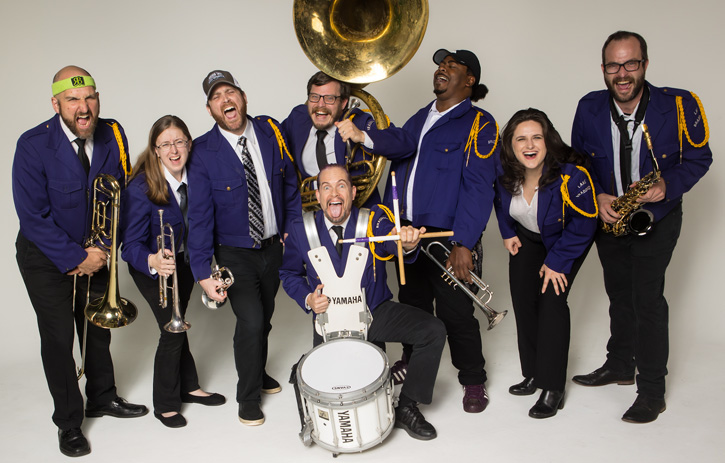 Elby Brass: Ten Years Strong
Elby Brass is Fredericksburg's homegrown street brass band—specializing in hard-hitting funk, sizzling soul, and shout-along party grooves. Featuring trumpets, trombones, saxophones, sousaphones, and drums, these guys have an unmatched stage presence that is only accentuated by their authentic purple and gold uniforms. Don't expect anything but brash, raw horn jams and definitely don't expect to stand still. Killer in the club, a favorite at festivals—when you need Virginia's best party brass band, you need Elby Brass.
Their latest release, Turbo Vespa, is a maxi-single available on limited edition vinyl, a first for the band. Backed with the super jam Like We're Gonna Do It, this one-two punch of afrobeat and acid jazz highlights the band's instrumental side without sacrificing their signature call-and-response chanting.